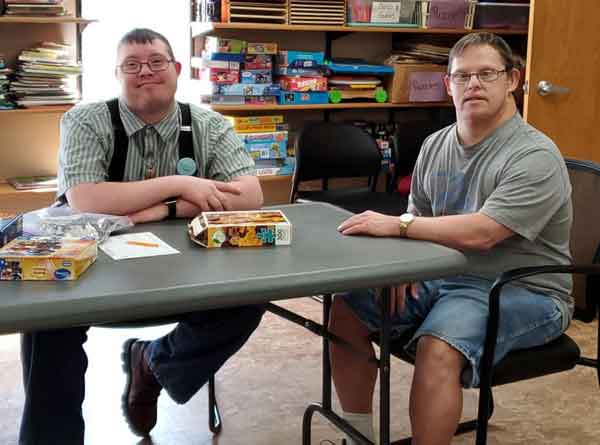 Mission
Rooted in our Mission is to enhance the quality of life for people with developmental and intellectual disabilities.
Vision
Respect for Individual  Rights
Community Involvement
Choice
Inclusion
Creativity
We achieve our Mission by:
Offering support for people with disabilities in the life of the community.
Exploring choices for people with intellectual and developmental disabilities to develop a feeling of pride, explore new skills, experiences, choices  for employment, recreation and social activities.
Providing support services that fit your desires. This includes gaining employment, volunteering, day services, job readiness, personal care, residential support, transportation and case management.
Promoting communication and cooperation among people with disabilities, their families, friends and community agencies.
ABOUT US
The Greenco of today is vibrant and alive with offerings that meet business and individual needs. Our 54,000 square foot facility is a perfect fit for new businesses that are emerging and growing. We have a skilled workforce solution to address todays labor needs.  Our Main Plant is comprised of 54,000 square feet, 4 loading docks, electric pallet movers, pallet wrappers, heat tunnels, automatic L-bar sealers, compactor, 4500 square foot cooler, 25,000 square feet of heat and air- conditioned warehouse space and video surveillance. Wisconsin Department of Agriculture License # 121696. We have a focus on co-packing and labeling shelf stable products. Raw products are not manufactured at our plant.
Greenco Industries, Inc. a non-profit organization that offers day service activities and paid work opportunities for people with disabilities. Residential services are provided at five of our Adult Family Homes located within the community of Monroe. All disabilities are served at our main plant  and in the communities through work, recreation and residential services.
Tell us about your unique needs.
Contact us to at 608-328-8311 or explore our areas of service.